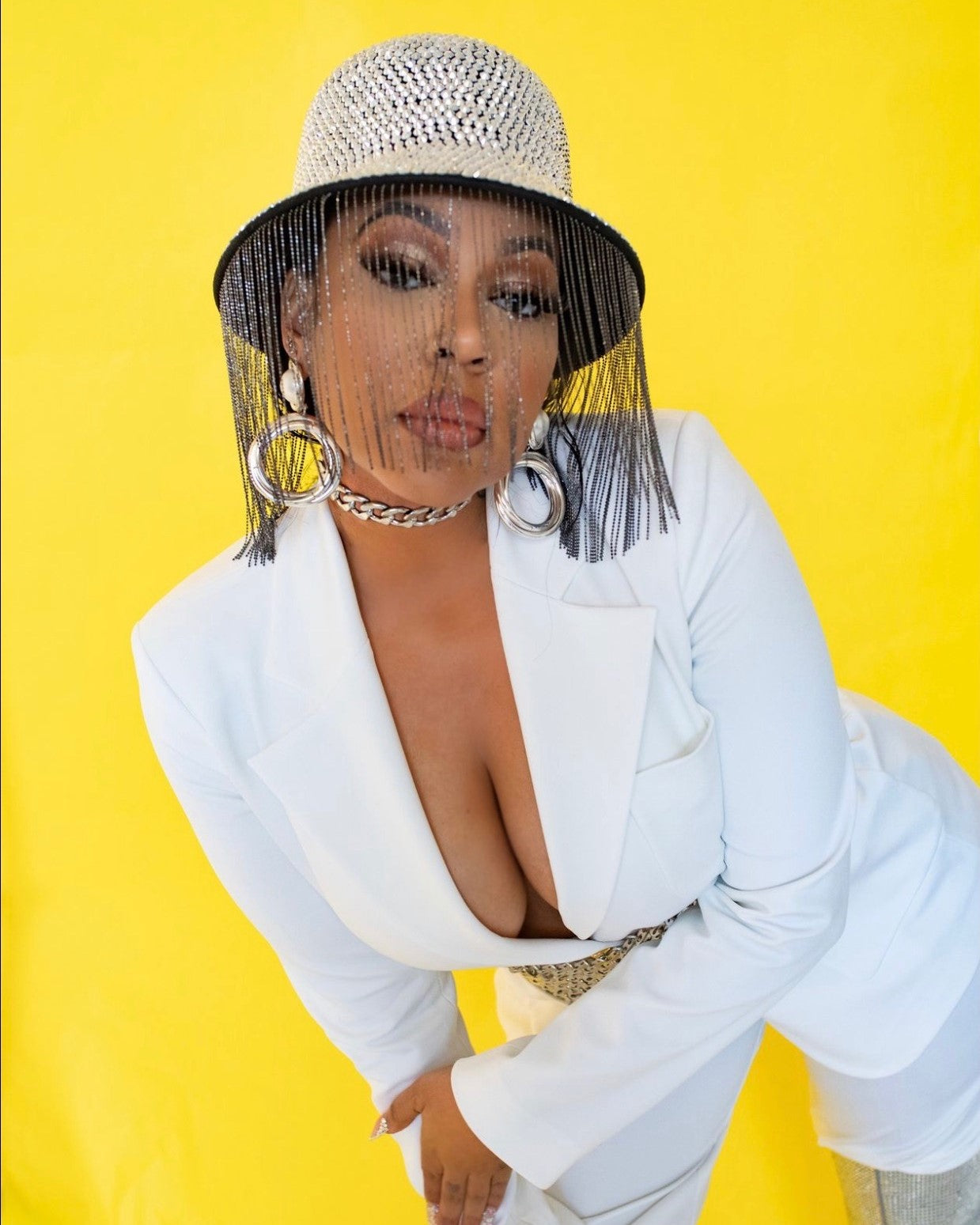 Origins
In the early 2000s, she launched her eponymous line, Atousa G, taking her club styles upscale as her clientele's needs grew up and changed. Also around the same time she ran the Bookher Agency, specializing in booking women DJs, make-up artists, hair stylists and fashion stylists. 
She also created Hi-Roller, a brand of custom made DJ and music gear cases and inventing the first rolling record case with a light, head phone compartment, removable handle. Hi-Roller products were extremely popular with hard travelling touring artists, such as Mix Master Mike from the Beastie Boys, Grand Master Flash and the world champion DJ Craze to name a few. Atousa continues to partner with other like-minded counter culture companies and event producers such as Desert Hearts to create customized merchandise. 
In the early 2000's, she created Sew Down, a fashion event fused with music, art and technology that brings edgy independent designers together with popular DJs for one of LA Fashion Week's most popular events. Sew Down provides an important platform to showcase the work of emerging designers, and Atousa continues to foster the work of other artists.  
Atousa designs for and styles rock-stars and Super Star DJ's including Boy George, Marilyn Manson, Korn, Gwen Steffani, DJ Sandra Collins, DJ Cassie, DJ Lee Curtis, and DJ Tara Brooks and more. She has also styled note celebrities including Calvin Aire, who was featured on the cover of Forbes magazines. Her designs have also been featured on the big screen in movies such as Clueless, A Night at the Roxbury and in several music videos.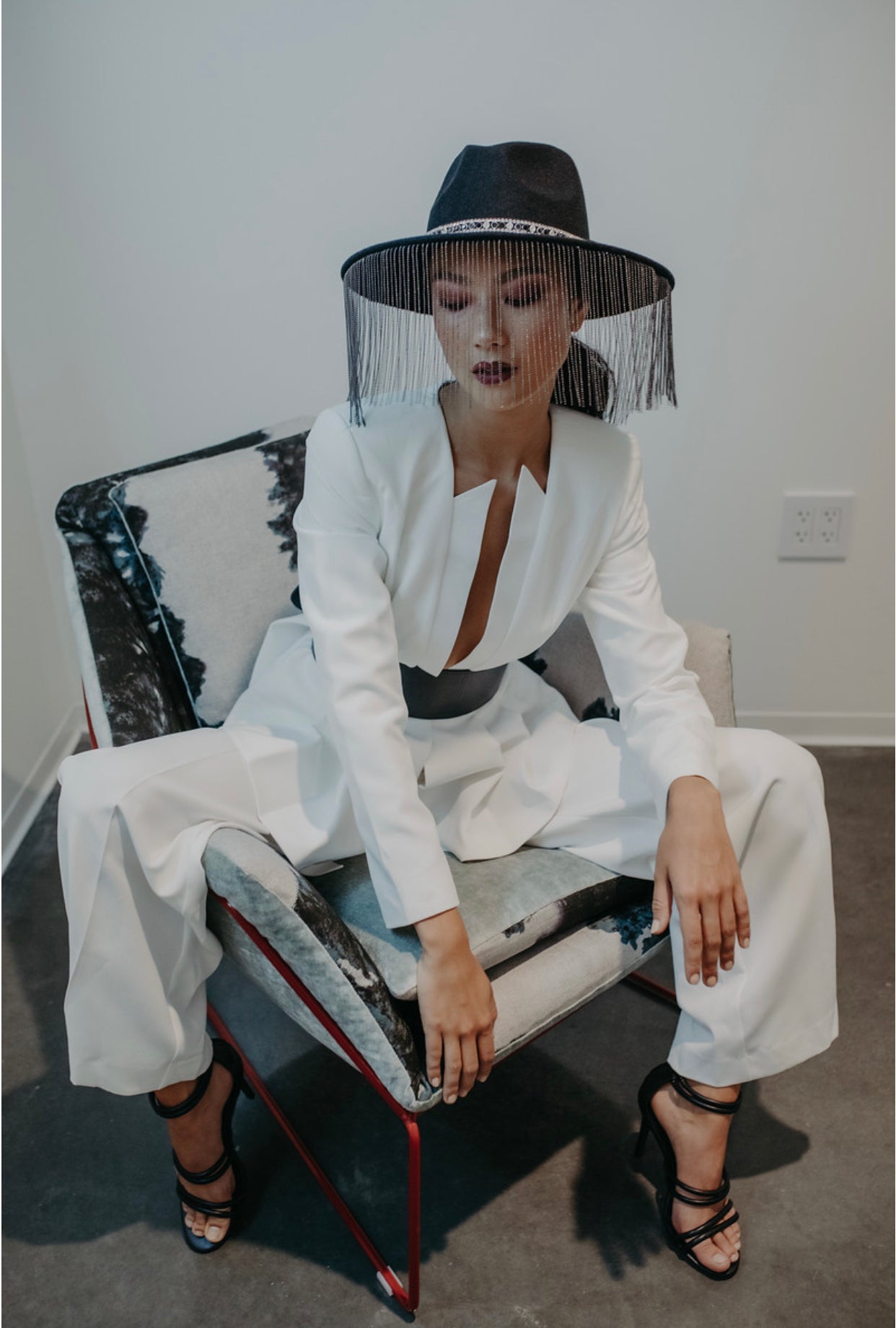 California-based Atousa G. is a brand in and of herself: artist, designer, stylist, creative entrepreneur, and international electronic music maven. Always staying true to her passion for underground culture and electronic music, Atousa G. has pioneered independent fashion scenes since the 1990s.
Her newest line, A line called K, is creating an international buzz among the hipsters not only in New York, SF, LA and Miami but Berlin, Paris, Ibiza and London. Her couture is individually customized for her select clients, meeting their specific needs and presenting them in cutting edge style. As a result, she has garnered an international following.
Her clothing can only be purchased at exclusive pop ups at clubs such as "do not sit on the furniture" in Miami and their other global events, where she is the exclusive pop up vendor, The Great Northern and Monarch in San Francisco and at music festivals like BPM, Sunset Campout, SXSM and Symbiosis.  Her designs can easily be spotted on the playa at Burning Man or at the parties and gatherings of tastemakers.
A Line Called K
A Line called K is only the latest in her creative projects. A celebrated figure in the electronic dance music and independent fashion scenes, Atousa began her career as an early rave promoter while a student at acclaimed Los Angeles Trade Tech in the 90s. Atousa was one of the first female designers in the street-wear field with her line popular line, A Liquid Affair. She led fashion shows at major raves such as Cirque.
See Collection